Testimonials
"Lily was amazing. I will come again and ask for her. Thanks a lot."
Mr Sultan (The Peninsula)
"It was a magic moment. Thanks toCarmen, I have spent an unforgettable massage: professional, efficient...I will come again in April, hope to have again your services!Regards"
Terry (Regal Airport)
"We just wanted to thank you for a very professional service. Last night Cindy was excellent and gave a very sensual massage. We are returning to Australia tomorrow but will be back soon and will contact you again."
Richard & Nicole(Renaissance Harbor View)
"Just a quick message to thank you, I had the massage on Friday night with Amanda and have to say it was surprising as this was my first tantric massage and I found the experience very good and not what I was expecting... When I am in HK again I will definitely contact you and ask for Amanda again... The feeling of well being and release is simply amazing."
M.V. (Grand Hyatt))
"Everything was great - will probably be in touch for a booking later this week."
E.J. (Mandarin Oriental)
"Thank you for arranging for the massage in such a short notice. The service level and massage skills of the attending therapist was great.Sam"
Sam (Four Seasons Place, Central)
"The couples massage Saturday was FANTASTIC. We will schedule this again sometime in the future. Rex, Thanks so much for making my wife's birthday a memorable one. She was VERY SATISFIED. Lilly, You're a wonderful therapist. I very much enjoyed my massage. Your skills are excellent and to make it even more enjoyable, you are a very pretty young woman. Listening to my wife enjoy her massage made the session with you even better. It was a very sensual afternoon."
Tim (Gold Coast)
Hotline: 5398 2750
Phone hrs: 10am-1am; Massage hrs: 9am-3am
Discreet, outcall Services
About Us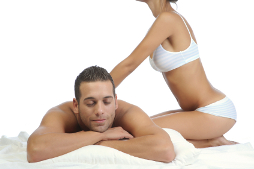 We are a group of female and male massage therapists trained in the fine art of Tantric Massage. Our Tantric Massage is guaranteed to soothe you and give you the experience of a life time. All of us are professionally trained in the discipline of Tantric Massage. We provide discreet massage services in hong kong for outcall, mobile services.
We are fun and kind persons sensitive to your needs. With at least 5 years experience in Massage and trained by certified Tantra teachers we are specialized in both "White Tantra" - the spiritual form of Massage meditation and "Red Tantra" - the sensual form of Massage for men and women, which makes us the ONLY true tantric massage therapists in hong Kong. However, along with our experience, we are also a very compassionate team who are very much devoted to offering you a once in a life time experience that you will never forget. We have many different degrees on healing arts including regular Swedish relaxation massage, Chinese therapeutic massage, Shiatsu, deep tissue, myofascial release and with Tantric Massage being the path of the heart, it is what we love, and our gift is to share in this space with you.