Testimonials
"Lily was amazing. I will come again and ask for her. Thanks a lot."
Mr Sultan (The Peninsula)
"It was a magic moment. Thanks toCarmen, I have spent an unforgettable massage: professional, efficient...I will come again in April, hope to have again your services!Regards"
Terry (Regal Airport)
"We just wanted to thank you for a very professional service. Last night Cindy was excellent and gave a very sensual massage. We are returning to Australia tomorrow but will be back soon and will contact you again."
Richard & Nicole(Renaissance Harbor View)
"Just a quick message to thank you, I had the massage on Friday night with Amanda and have to say it was surprising as this was my first tantric massage and I found the experience very good and not what I was expecting... When I am in HK again I will definitely contact you and ask for Amanda again... The feeling of well being and release is simply amazing."
M.V. (Grand Hyatt))
"Everything was great - will probably be in touch for a booking later this week."
E.J. (Mandarin Oriental)
"Thank you for arranging for the massage in such a short notice. The service level and massage skills of the attending therapist was great.Sam"
Sam (Four Seasons Place, Central)
"The couples massage Saturday was FANTASTIC. We will schedule this again sometime in the future. Rex, Thanks so much for making my wife's birthday a memorable one. She was VERY SATISFIED. Lilly, You're a wonderful therapist. I very much enjoyed my massage. Your skills are excellent and to make it even more enjoyable, you are a very pretty young woman. Listening to my wife enjoy her massage made the session with you even better. It was a very sensual afternoon."
Tim (Gold Coast)
Hotline: 5398 2750
Phone hrs: 10am-1am; Massage hrs: 9am-3am
Discreet, outcall Services
Our Founders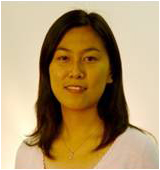 Agnes Cheng - Agnes is a Malaysian born Chinese. With fluency in English, Malay, Cantonese, Teochew, hokkien and Mandarin Agnes has worked in various established hotel resorts in Malaka, Penang and Langkawi after completing her training in massage therapy.  In 2007 Agnes moved to Singapore and joined the renowned St. Gregory Spa.  Agnes has an inborn flair in healing by the touch.  Her touch is particularly sensational as well as therapeutic.  By way of communicating through fingers and palm she understanding and react to the every meticulous need and concern of her clients. For this reason she was recruited as the principal therapist by the Red Tantra Massage of Singapore when it started operating in 2008.  In the following year She came to Hong Kong with Jason Ang and co-found Hong Kong Tantric Massage, a purely mobile, professional tantric massage service.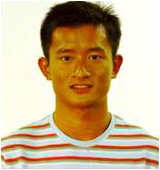 Jason Ang - Jason is Hong Kong Chinese but he spent most of his time in Singapore since moving there at the age of 24. Jason chose to work in massage because he experienced the benefits first-hand while he was an athlete.  Jason has a great understanding of the body from this.  He enjoys being able to help people work through pain and also educate them about their bodies.  Jason received his training in massage in Singapore and Thailand and has been practicing massage therapy in various renowned therapeutic massage establishments for over 8 years including Republic Tantra in Singapore. With a strong believe that the principle and benefits of tantric massage will eventually be understood and accepted by many people in Hong Kong Jason set up this Hong Kong's very first tantric massage service and is very grateful to have Anges and other highly experienced and dedicated local Hong Kong therapists joining him.