The benefits of tantric massage
The primary benefit of a Tantric Massage is that of self-knowledge. To become acquainted with yourself as a sensual being is to also initiate an awareness of your Self as a Being that is not just a mind or body. Through conscious touch, your body and mind will heal and re-pattern itself from the conditioning that has permeated society that pleasure is bad and that spirituality has to involve a denial of our sexuality. Relaxation is the portal, and surrendering control in order to receive without having to give anything in return are the keys which open the door to this awareness of ourselves as pure Spirit.
For men, the typical issues of premature ejaculation, loss of libido, and goal orientation in intimate relationships undergo a fundamental shift. Tantric Massage teaches men how to separate orgasm from ejaculation, and experience the energy of orgasm throughout the body and in the mind. Gradually, they can also learn to circulate their sexual energy for self-rejuvenation, creativity and health.
For women, there can be a newfound acceptance that it is really okay to be a sexually charged and dynamic female. Once the Nectar of the Goddess begins to flow in a woman, then her confidence increases and therefore her sense of value and self-sustainability is expanded. Her ability to respond and flow sexually will change her relationships dramatically as well.
For further elaboration on the benefits of Tantric Massage, please take a look at Health Benefits of Tantric Massage.
Hotline: 5398 2750
Phone hrs: 10am-1am; Massage hrs: 9am-3am
Discreet, outcall Services
What is tantric massage?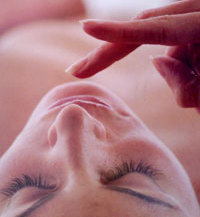 Tantric Massage is a combination of loving touch that gently soothes the body and senses while at the same time stimulating the spiritual life force that we know of as sexual energy into awakening.  It is a sensual journey into our emotions, which allows us to discover a number of small worlds within ourselves and which enables us to get into touch with our feelings, memories, desires and zest for life in a deep and healing way.  The entire experience is essentially a ritual that celebrates the whole being that you are, and encourages you to completely relax into a state of receiving conscious touch and pleasure. By surrendering action, many new experiences and states of consciousness are available which promote more self confidence, increase your energy and capacity for pleasure, and deep inner peace.
The session
A Tantric Massage Session essentially covers your whole body, with attention given to various erogenous zones in both male and female.  In Tantric philosophy, your body is seen as a whole that is greater than the sum of its parts, a temple that is the expression of your spirit and life force, to ignore a given part or area is to ignore part of the spiritual essence of the person.  There is a liberal use of natural massage oils, combined with high-quality essential oils.  It is an intimate, warm, and relaxing moment, accentuated by silky, soothing strokes by our gorgeous goddess tantrikas
Lingam and Yoni massage
The highly sensual massage that accompanies each session is known as the Lingham massage (for males) and Yoni massage (for females).  It is meant as an emotional journey into your inner self, during which everything that can be experienced should be experienced.  This massage invites you to stay close to yourself and not to be distracted by things around you.  This part of the massage normally occurs after almost three quarters of the time has been devoted to the rest of the body including various other erogenous zones, awakening it and preparing it for this honoring.  Since this is not intended to be a sexual massage, and physical climax is not the goal, you are encouraged toward the slow savory of the whole blissful process which would open up to a blend new horizon of ecstatic state. 
During this part of the massage, the utmost respect and gentleness is used in order to extend the experience of safety and sacredness that was established in the beginning of the session.   Once the life force is awakened, it is then lovingly encouraged to flow upward through the energy centers of the body, known as "chakras", and outward to all the extremities. As the energy and ecstasy expands, it cleanses and activates your entire self. Sometimes this may produce an emotional release, deep insight, or mystical experiences.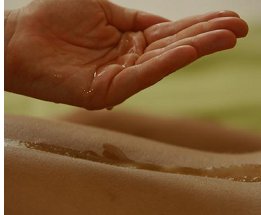 Rosebud massage
With a longer massage (two hours or more) you will have the possibility to extend the sensual massage with Rosebud - rectal or prostate - massage, which will also be embedded in the whole body massage. This gentle and careful massage makes you soft and open and therefore allows you to let yourself go completely.  The massage approaches very slowly, using different stroke and micro-tapping techniques to relax the outer area before turning to the pelvic floor or prostate with a tissue massage.  The Rosebud massage addresses your ability to be lucid.  Stress and unlived emotions can literally be hidden in this area and cause yourself to close up.  It is therefore an integral part of a complete Tantric Massage.